Enrol Today In A Coaching Programme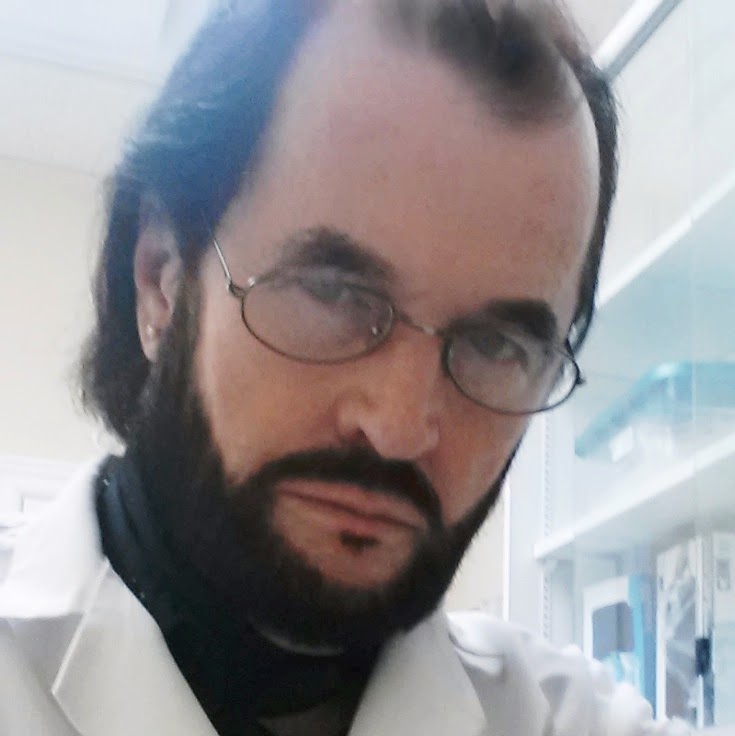 Frequently asked Questions
About Coaching and The Gastric Balloon
The options Weight Loss Coaching programme can be used to prepare you for gastric intervention using surgical or endoscopic procedures like the gastric balloon. Enrol now in the weight loss coaching programme and consider the balloon for later.
The Options Weight Loss Coaching Method is indicated for
morbidly obese, level II and III obese patients who need to lose a modest amount of weight in order to to be eligible for bariatric surgery in the operating room (in other words they are too big for the O/R table) ;

overweight patients (BMI 25 - 29) who would otherwise be candidates for liposuction, tummy tuck, breast reduction, and other procedures but need to restore themselves to a healthier state by reducing their overweight condition;

modestly overweight patients plus level 1 obese patients who are dedicated to achieving their goals will not likely need any other method of weight control than the Options Weight Loss Coaching Method ;

any patient who is not a candidate for bariatric surgical intervention but who has a need to reduce weight.
How does the Gastric Balloon work? An intragastric balloon is part of a multi-discipline plan for weight loss. You will participate in all aspects of the plan for up to six months. The first step is the shortest. Insertion of the intragastric balloon takes minutes. The 'Gastric Balloon' partially fills the stomach causing an early feeling of eating satisfaction. Patients report a feeling of satiation or fullness after eating smaller portions of food. There is no alteration to digestion or absorption of nutrients. This process positively changes overeating habits.
How is the gastric balloon procedure performed? Specially trained general surgeons (or gastroenterologists) skilled in laproscopy along with trained nursing staff perform these procedures. The silicone balloon is inserted into the stomach through the mouth. The physician inserts a gastro-scope (endoscopic camera) into the stomach to ascertain what if any abnormalities may exist. Next the physician continues with the insertion of the balloon through the mouth down to the stomach. Once adjusted inside the stomach the unit is filled with a sterile saline solution through a small tube that is attached to the balloon. Once filled the physician gently removes the tube leaving the balloon inside the stomach.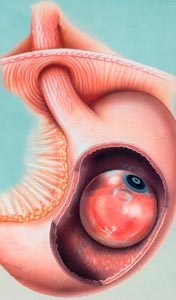 How long should the gastric balloon stay inside the stomach? This balloon can stay in place for six months. It is not recommended to leave it in the stomach longer than six months. If a longer period is desired, removal and insertion of a new unit is recommended.
What are the possible side-effects associated with the gastric balloon? Most people find that their gastric balloon settles quickly, usually within 2 to 4 days. Side effects can include nausea, bloating and stomach cramps which can be resolved with light, over-the-counter, or even stronger medication.
How is the recovery after the procedure? The gastric balloon weight loss process is essentially an outpatient procedure done in about twenty minutes followed by a ninety minute or more period of in-clinic monitoring by professional nursing staff in our recovery area. No surgical procedure is required.
I need a special diet following the procedure? You will follow a liquid diet for three days after the procedure. You will eat soft food after the third day for another ten days. After two weeks you return to normal eating with small portions. Starting a diet before the insertion of the gastric balloon will help the body adjust to smaller food portions and alleviate some hunger in the first three days after the procedure. The gastric balloon regulates excessive feelings of food-need you might have previously felt.
Will the gastric balloon limit my activities? The first 2 to 4 days you should not plan any heavy activity. After your body has adapted to the gastric balloon, you can continue your normal activities. We are going to emphasize regular exercise plus steps to enhance your health and help you look your very best.
How will the gastric balloon be removed? The gastric balloon is removed through the mouth. The procedure is done under sedation or under a general anesthetic and is over quickly.
How will I know what to do to keep on track, lose weight and keep those pounds off me? We will talk to you about a life-style coach to help guide you through the process.

Our unique and proprietary diet and life-style management coaching doctrine and methodology includes in-person service delivery; video counseling; video conferencing; and SMS/E-Mail support. The program is intense for six months but lasts a year. Your life will be changed and you will finally feel comfortable and happy eating a sensible, normal diet, post-balloon. We'll stay with you for six months after your balloon is extracted. After that first six months we will follow up on your progress and support you when needed with additional counseling visits up to 12 months from start.

* Not every person will be a candidate for an Intragastric Balloon. We have alternatives and will offer you many "Options".

* We may begin counseling/coaching prior to insertion of your balloon and see if that is enough for you.

* Every patient's weight loss needs will be evaluated individually and the patient given every appropriate option.

We will help you change your lifestyle. You will learn a new form of self-discipline that is actually FUN and easy! You will find this program to be rewarding, fun, exciting and stimulating. Plan for a all-round life improving experience. You will learn some new ideas about lifestyle; lifestyle management; behavior triggers; diet; and you will have an opportunity to try a unique Canadian dietary supplement. Additionally you will be able to share experiences and support with and from others in the same situation as you.
You are going to enjoy this program. We will help you feel and look your very best.